Evaluation/Live Demo Request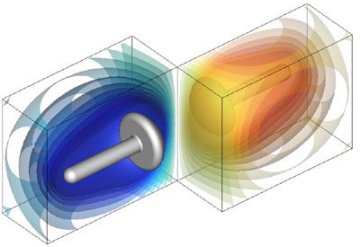 Voltage isosurfaces around 'mushroom' electrodes
Put Our Software To The Test
Send us your model, whatever the level of complexity. We will show you how to get results from your exact design – no packaged demos.
Evaluation
INTEGRATED's software is available for evaluation by filling out the form. Upon manually reviewing your request, a member of our company will contact you to better identify your specific application needs.
The evaluation is the full commercial product made available for a limited time.
Once you receive the software, our Technical Support team will work with you to get results from your specific model – no packaged demos.
Live demo
A live demo is also available. Once you fill out the evaluation form, one of our representatives will be in touch with you to arrange a live demonstration via Internet.
The live demo requires no software on your side except a web browser. The demo is typically one hour.
Thank you for your interest in INTEGRATED Engineering Software.
INTEGRATED respects your privacy and will not be sharing your information with any third parties.
Please enter all the details correctly in order to have your request processed. All fields are required to route your request appropriately.