The import from PRO-E requires an environment variable to be set up.
from your desktop Start menu choose Control Panel
click on the System icon
Choose the Environment Variables tab (depending on your Windows version this may be under "Advanced").
Setup a new variable with properties as shown below, with a value appropriate to your program version and location. The variable value should be the full path (e.g. c:\Program Files\…) pointing to the PRO-E executable file pro_comm_msg.exe.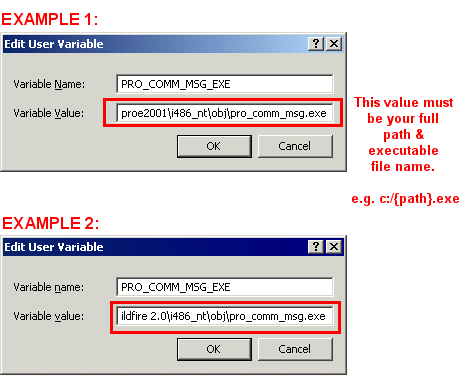 The first time you use the import you will first need to choose a Pro-E version.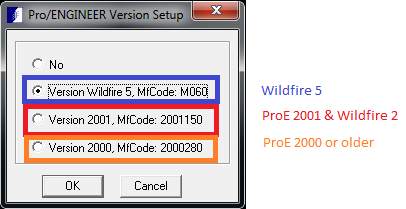 The reason is the PRO-E link is version dependent. So you choose according to whether your release is before or after this.
Using the Link
Once the Environment Variable has been set up and the version is chosen, you are able to start PRO-E and your IES 3D software. Now, open a model in PRO-E. Then selecting File>Import>PRO-E will import the model from PRO-E.
Also see: Why do I get an error message Unable to Connect to Pro/Engineer?