Discover our Boundary Element Method (BEM)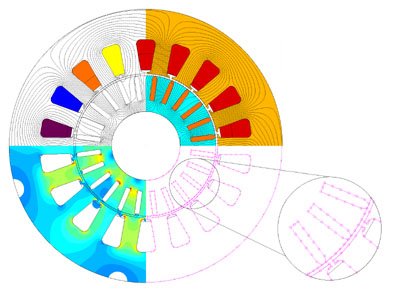 Insert shows exact modeling of geometry by Boundary Elements.
No Mesh is required in air gap
Over 25 years ago, INTEGRATED Engineering Software was a pioneer of the simulation software market with the creation of the Boundary Element Method (BEM). Since then, INTEGRATED has dedicated its R&D effort to develop and improve this innovative, highly accurate field solver. Ours is the most refined and robust solver of its class.
INTEGRATED's utilization of BEM means that only "active" regions require discretization. Fields can be calculated anywhere else in the "world".
Utilization of BEM also allows for the modeling of true geometric curvature rather than straight line approximations required by other models.
Models with thin layers and extreme aspect ratios are handled more easily
Fields are calculated by integration, effectively smoothing out discretization and round-off error
Our software is the only clear choice for applications involving the modeling of space around the device: that is what we call "large open regions".
The major advantages of BEM
BEM and FEM: A Comparison
Designing sensors: Find the best solver for your appliction