Relays and Contactors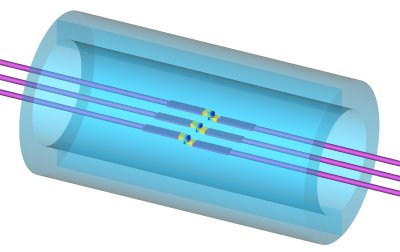 Reed Switch under the influence of the magnetic field produced by a coil.
For design analysis purposes, relays and contactors can be separated into two categories:
DC Relays and Contactors:
Typically AMPERES (3D simulation) will be required. MAGNETO (2D/RS) may be used if rotational symmetry is present.
Simulation design using INTEGRATED software permits determination of armature forces and/or torques as well as equivalent circuit parameters.